Welcome from Ms. Debbie Vincent, Acting Secondary Principal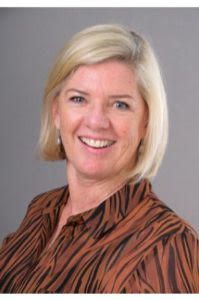 Welcome from Ms. Debbie Vincent, Acting Secondary Principal
At Ajman Academy, our mission is to prepare all students to be the most innovative and successful individuals they can be, and we take pride in the fact that we are a community school. It is our students, parents and teachers who make Ajman Academy special.
The school is fully accredited by the International Baccalaureate for the Middle Years Programme (MYP) and by the Council of International Schools (CIS), as well as an established member of the British Schools in the Middle East (BSME). We have also beenawarded Apple Distinguished School status in recognition of our outstanding use of technology to enhance learning and teaching.
We are the only IB school in Ajman offering the IB Middle Years Programme, which provides an inquiry-based, student-centred education for our students in grades 6, 7 and 8. The MYP encourages students to make connections between their studies in traditional subjects and the real world and it builds upon the knowledge and skills developed in the IB Primary Years Programme (PYP).
The MYP curriculum framework provides a broad and balanced education, and our students learn through a carefully developed curriculum based on global contexts and interdisciplinary units. With a team of highly dedicated teachers, students are encouraged to work collaboratively whilst developing their critical thinking skills to enable them to develop into innovative, creative and reflective thinkers.
In grades 9 to 12 we prepare our students to sit the British Curriculum International GCSEs (grades 9/10) and International A-levels (grades 11/12). We are very proud of our best-ever IGCSE and A-level results in 2022 with all our students achieving Ministry equivalency. These results include A2 level grades A*-B at 35%, AS level grades A*-C at 31% and an exceptional set of GCSE grades A*-C at 98%. In addition, there were some exceptional individual examination performances with students gaining places at top universities both within the UAE and abroad.
Student well-being is a very important part of our secondary school and at Ajman Academy, we believe that happy students make better progress. By providing guidance and care as well as a range of learning and teaching strategies we believe our students will be successful and develop into confident, internationally-minded young adults.
I am privileged to be a part of a school community that continues to grow and evolve. We look forward to welcoming you to Ajman Academy.
Ms Debbie Vincent, Acting Secondary Principal
Ajman Academy
We are perfectly located off the E311
Sharjah - 15 mins
Mirdiff - 20 mins
Ras Al Khaimah - 35 mins
Silicon Oasis - 25 mins