Welcome from Mr Colin, Secondary Principal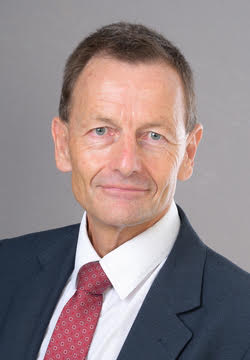 At the start of a new school year that, due to Covid-19, is unlike any that we have seen ever before, I welcome you with a firm reassurance that all at Ajman Academy consider the safety and welfare of our students to be our most important priority. As such, the return to school for the new school year 2020-21 has come following many weeks of close consultation with the Ministry and strict adherence to their full set of safety protocols. Thus, I wish it to be clear to all parents that, in reopening, we offer a thoroughly safe and secure environment within which our students continue to thrive in their learning.
Ajman Academy is a dynamic and purposeful learning community which enables children to fulfil their potential spiritually, morally, socially, intellectually and physically. We offer a holistic curriculum for children of all ages; curious and inquisitive minds thrive, and hands-on problem-solving, collaborative learning and critical thinking are all to the fore in our learning and teaching.
In addition to this, technology-orientated learning/teaching and independent, flexible students allowed us to make such a successfully smooth transition to online learning during term 3 of last year. This was reflected in Ajman Academy being awarded the highest grade available following a Ministry of Education review of our online provision. Our accreditation to the Council of International Schools was another objective indicator of our progress, and our best ever IGCSE and AS-A level results saw all students gaining Ministry equivalency alongside some exceptional individual examination performances. All of this is evidence-based affirmation of the very significant progress that continues throughout the secondary school.
It is a privilege to lead a school which is on such a notable improvement journey, to share it with such a delightful array of Emirati and international students and to be supported by an excellent team of dedicated teachers and administrative professionals. Each day we inspire and learn from each other, grow as people and enjoy our individual and collective learning journey.
Confirmation that our curriculum offer sees our students build upon the IB Primary Years Programme by continuing through Grades 6-7-8 with the inquiry-based philosophy of the IB Middle Years Programme. This provides a strong foundation as we prepare students for globally recognised British Curriculum, International GCSEs (Grades 9-10) and AS-A Levels (Grades 11-12).
Students at Ajman Academy are happy to be in school and enjoy learning. We recognise that contented students are more diligent, make better progress and produce higher attainment. By promoting student wellbeing and providing a range of learning and teaching strategies, we know we will develop healthy, successful students with lifelong learning skills and attributes.
It is our students, teachers and parents who make Ajman Academy special. The sense of happiness, warmth and achievement is apparent to all who visit, and I invite you to contact the school to book a tour. Come and feel for yourself the welcoming and caring ambience, observe the happy smiles and witness the enjoyment of the learning and teaching at Ajman Academy.
We look forward very much to seeing you.
Mr Colin Bibby, Secondary Principal.
Secondary Leadership Team 2020-21
Mr Colin Bibby, Secondary Principal
Mr Rob Henry, Deputy Principal
Ms Debbie Vincent, MYP Coordinator
Ms Charmaine Van Zyl, Head of Student Achievement & Wellbeing
Ajman Academy
We are perfectly located off the E311
Sharjah - 15 mins
Mirdiff - 20 mins
Ras Al Khaimah - 35 mins
Silicon Oasis - 25 mins