School Board
Dr Karim Seghir, Chairman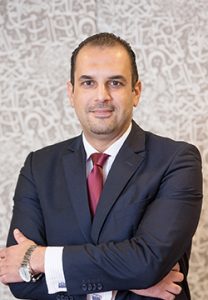 Dr Karim Seghir is currently the Chancellor of Ajman University since the 1st of January 2017. A distinguished scholar, Dr Seghir has served as Dean of the School of Business at the American University in Cairo (AUC) since July 2014. Dr Seghir has also served as Associate Dean for Undergraduate Studies and Administration at the AUC School of Business from June 2011 to June 2014 and was in charge of international accreditations, such as AACSB, EQUIS and AMBA, among other things.
Dr Seghir has an extensive and geographically diverse professional experience. Born in France and raised in Tunisia, Seghir earned a Bachelor of Science in Mathematics in 1997 from the University of Tunis. He earned a Master of Science in Mathematical Methods in Economics and Finance and a PhD in Mathematical Economics and Finance from the University of Paris 1 Sorbonne in 1998 and 2002, respectively.
Dr Seghir had also served as a Visiting Professor at Pontificia Universidade Catolica in Rio de Janeiro in 2003 and at Universidad de Chile in 2010. He also served as a visiting researcher at Universidade NOVA in Lisbon from September 2002 to September 2004. Before joining AUC, he worked as an Assistant Professor of Economics at the American University of Beirut from September 2004 to September 2006.
Dr Seghir has also served as a panellist in various regional and international events including AACSB, EFMD, PRME, Economic Research Forum and the World Bank. He also served as Peer Review Team member for AACSB and EQUIS accreditation visits in the region and beyond. Recently, he has been appointed on the advisory board of the Harvard Business Review Arabia.
Appointed January 2017 – [email protected] 
Mr Shiraz Hasan, Board Member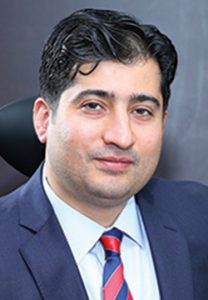 Mr Shiraz Hasan currently serves as CEO of Tech Group, a conglomerate consisting of companies in the fields of construction, building materials, petroleum, water filtration, logistics, and real estate. Before assuming his current role at Tech Group in early 2013, he served as Executive Director of AIMS Group for over three years.
Mr Hasan has a strong background in Business Management, Mergers and Acquisitions, Financial Planning and Consulting as well as diverse industry experience. He brings a wealth of international experience having worked in the US at big four firms such as Ernst & Young and PwC, and also worked for and served several fortune 500 companies in the oil & gas, manufacturing, and services industries. He serves on the board of AIMS Group, Safi, and holds several advisory positions.
Mr Hasan is a graduate from the University of Houston and holds a CPA License.
Mr Sumair Tariq, Board Member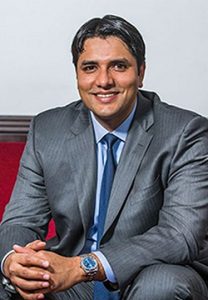 Mr Sumair started his career with Ernst and Young LLP. He has over 13 years of business management and consulting experience and has served several Fortune 500 companies in the US and MENA region. Having gathered experience in various industries such as real estate, hospitality, manufacturing and oil & gas, he joined R Holding group in 2007 and was promoted to Managing Director of R Hotels in 2010. He serves on the board of R Holding group with a focus on education, construction, property development, and hotels. Mr Sumair is a Certified Public Accountant and holds a Bachelor's degree in Business with an emphasis in Accounting and Information Technology.
Appointed February 2016 – [email protected]
Mr Hany Mostafa Sabry, Board Member
Ajman Academy
We are perfectly located off the E311
Sharjah - 15 mins
Mirdiff - 20 mins
Ras Al Khaimah - 35 mins
Silicon Oasis - 25 mins