National Online Safety
At Ajman Academy, we are committed to safeguarding and protecting our students. With this in mind, we are working with the National Online Safety (NOS) organisation to ensure all our students are safe online.
Parents and Carers can now download the NOS App for free. With online safety knowledge available at your fingertips, the NOS app empowers our parents to conveniently understand and address online safeguarding risks at any time, anywhere.
Search for the National Online Safety App in App Store/Google Play
Choose Register for Free
Select your account type as "Parent"
In the search school type "Ajman Academy United Arab Emirates."
Enter your details and a strong password
You will now have access to free online safety advice and support developed by experts.
Website Access
You can also access NOS training by creating a 'Parent' account with our school via the following link: NOS Membership. This training provides explainer videos, weekly guides and further resources.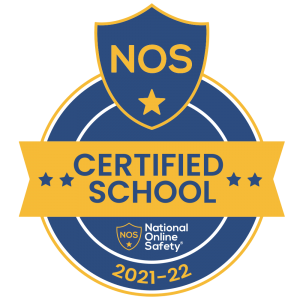 Ajman Academy
We are perfectly located off the E311
Sharjah - 15 mins
Mirdiff - 20 mins
Ras Al Khaimah - 35 mins
Silicon Oasis - 25 mins