Explore Ajman Academy
A World-Class Education in Ajman
Ajman Academy pursues excellence in all areas of our students' education. We combine the ethos held by the very best global independent schools in the world with the provision of a world-class international curriculum.
We provide an international, premium quality, holistic education ensuring that each student's individuality and talents are recognised and developed to the full. We encourage every child at Ajman Academy to be the best that they can be.
Know More
Programme Highlights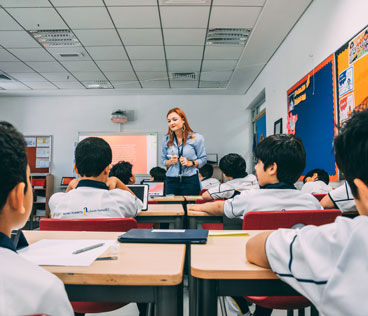 Curriculum
We are an international school offering a robust international curriculum with a strong focus on the development of mother-tongue languages.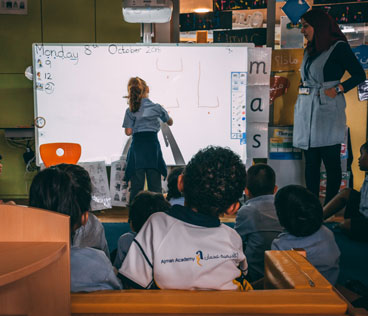 Application Policy
View our age guidelines and find out how to apply for your child's school place in primary or secondary.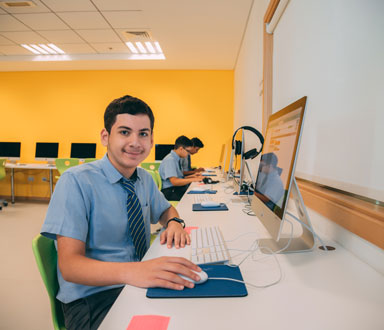 Integrated Technologies
Full integration of technology into all learning environments that allows technology to support and enhance student learning.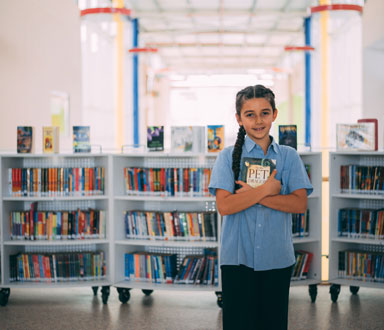 Campus Facilities
Ajman Academy brings state-of-the-art facilities to Ajman; the School is purpose-built and equipped to the highest standards. LEARN MORE »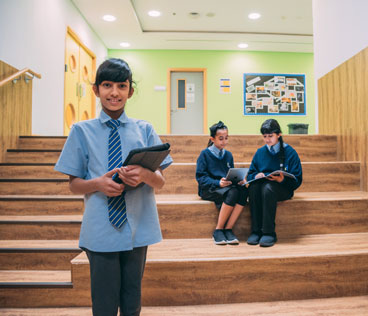 Scholarship Programme
Ajman Academy has now introduced the scholarship program to students applying from Grade 4 to Grade 12 for the upcoming 2018-2019 academic year. LEARN MORE »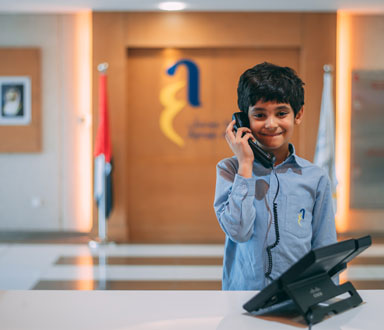 Admission Policies
We invite applications from students of all nationalities, and from any curriculum, who can demonstrate that they can successfully access our curriculum and will provide a positive contribution to our School. LEARN MORE »
At A Glance



100% Apple Certified
Primary School Teachers

645,840
Square feet grounds



2018
IB Primary Years Programme Reauthorised

2019
75% students received A-C in IGCSE 2019
Recent News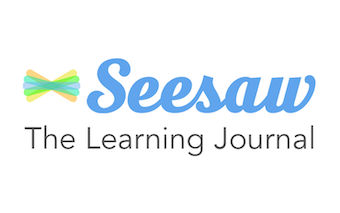 Seesaw - The Learning Journal
12 Sep 2019
Seesaw empowers students from Pre-KG to Grade 5 to create, reflect, collaborate and share their learning. This app allows every student to record their own digital portfolio in a quick and easy way.
READ MORE »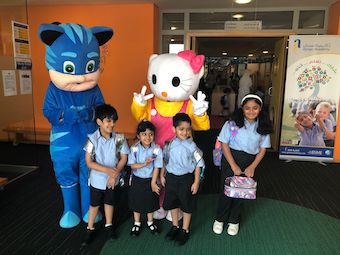 First Day of Term 1
3 Sep 2019
We are delighted to welcome all students old and new to the new academic year.  We look forward to an exciting, successful and happy term. 
READ MORE »
Ajman Academy
We are perfectly located off the E311
Sharjah - 15 mins
Mirdiff - 20 mins
Ras Al Khaimah - 35 mins
Silicon Oasis - 25 mins