Explore Ajman Academy
A World-Class Education in Ajman
Ajman Academy pursues excellence in all areas of our students' education. We combine the ethos held by the very best global independent schools in the world with the provision of a world-class international curriculum.
We provide an international, premium quality, holistic education ensuring that each student's individuality and talents are recognised and developed to the full. We encourage every child at Ajman Academy to be the best that they can be.
Know More
At A Glance



100% Apple Certified
Primary School Teachers

645,840
Square feet grounds



2018
IB Primary Years Programme Reauthorised

2019
75% students received A-C in IGCSE 2019
Recent News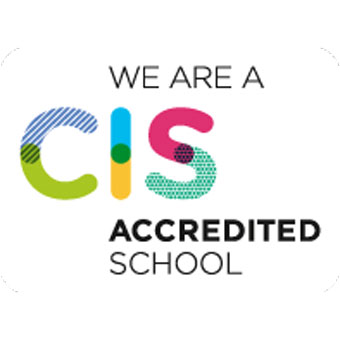 We are a CIS Accredited School
8 Jan 2020
We are pleased to announce that we are a CIS Accredited school making us the only school in Ajman to receive this accreditation.
READ MORE »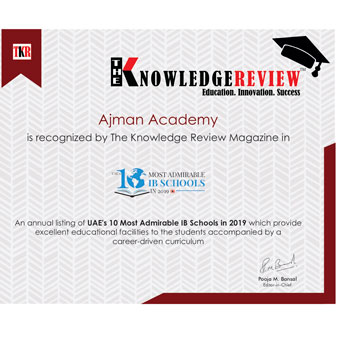 We are UAE's 10 most admirable IB World Schools
6 Jan 2020
Ajman Academy has been recognised by the Knowledge Review Magazine as one of the UAE's 10 most admirable IB schools in 2019. 
READ MORE »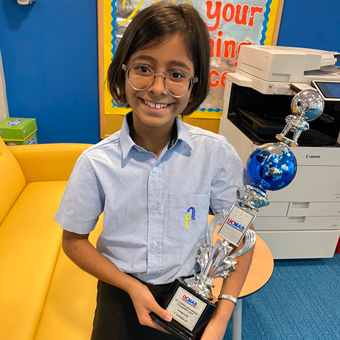 AJAC student Bana places 1st runner up in Arithmetic Competition
10 Dec 2019
Grade 5 student, Bana wins 1st runner-up in the 24th UCMAS International Competition 2019 in Cambodia.
READ MORE »
Testimonials
I want to thank the whole school staff for taking lots of efforts and making our children perform confidently on their academic and social life. The school was always a fun, safe and cheerful place for my kids. Events are well prepared and organised, buildings are safe, and above all, the curriculum is great. Feedbacks given by teachers are really valuable and helpful for the progress of my children.AJAC is so loving and caring, spreading fun all around, well balanced academic and extra curricular activity. We are proud to be part of AJAC family
Aysha Ahmed Saif Al Hamrani
I can safely say that making the choice to send my son to Ajman Academy has been one of the best choices I have made. Over the short time my son has been a student at AJAC he has grown and developed in so many ways, not only academically. AJAC fosters a family and community environment whereby I personally feel the students, teachers, staff and parents all work together with the common goal of supporting each other, and ensuring that each student becomes the best person they can be! An individual with their own unique personality and talents, and the school nurtures these individual traits and creates a bond of trust. I feel at ease dropping my son at school each day, knowing he is in the safest, and best hands possible! Thanks AJAC team!
Laurel AlDaghar
Previous
Next
Ajman Academy
We are perfectly located off the E311
Sharjah - 15 mins
Mirdiff - 20 mins
Ras Al Khaimah - 35 mins
Silicon Oasis - 25 mins