Council of International Schools (CIS) Team Evaluation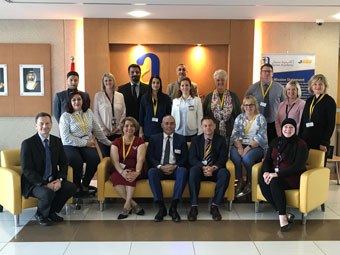 This week we welcomed nine delegates to Ajman Academy for our final stage of the accreditation process with the Council of International Schools (CIS).
These nine peer evaluators visited the school to observe Ajman Academy in action and meet with students, parents, teaching, learning support and various leadership and administration team members. The evaluation team are responsible for analysing all aspects of Ajman Academy, considering our Guiding Statements, the CIS school evaluation standards and our Self-study report.
Click here to learn more about CIS and what they can offer to the school in terms of support, guidance and quality assurance.
Ajman Academy
We are perfectly located off the E311
Sharjah - 15 mins
Mirdiff - 20 mins
Ras Al Khaimah - 35 mins
Silicon Oasis - 25 mins