Highest Mark in GCSE Physics in the Middle East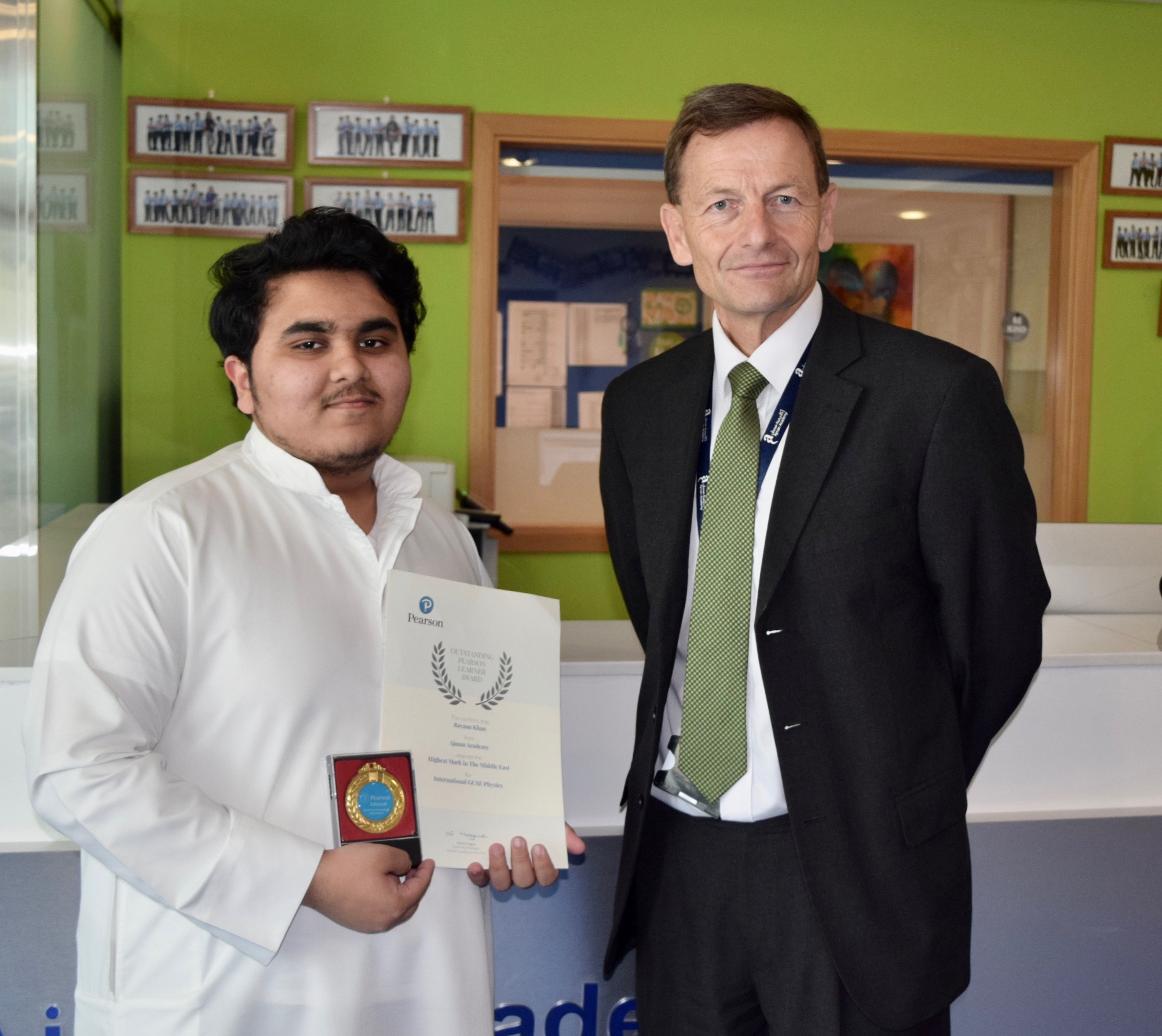 We are extremely proud of student Rayaan Khan as he received his Outstanding Pearson Learning Award for attaining the Highest Mark in the Middle East for International GCSE Physics. Mr Colin said 'it goes without saying that a little hard work and commitment pays off' and he is delighted that Rayaan has achieved this award.
Pearson is a UK based world-leading education company which owns Edexcel, the global private education and assessments board. Each year, Pearson recognises students around the world to help inspire and motivate learners and drive positive change in their lives.
Ajman Academy is determined that every student that attends to sit the IGCSE/GCSE examinations will achieve grades that open the door to their future.
The school's excellent 2019 results definitely position Ajman Academy as a leading provider of education in the Northern Emirates.
Ajman Academy
We are perfectly located off the E311
Sharjah - 15 mins
Mirdiff - 20 mins
Ras Al Khaimah - 35 mins
Silicon Oasis - 25 mins